Mapping the next ride...
Staff member
Re: Kerrisdale Mountain Railway Social....Sun 23. May, 12 noon
Great to hear that everyone had a good time
And Christ, it WAS bloody cold at times! I really only thawed out nipping down Bald Spur from the Kinglake Ridge on the way home.
But then, there were the blue skies at the start...Beale Ave was a breeze with a little haze over Melbourne CBD.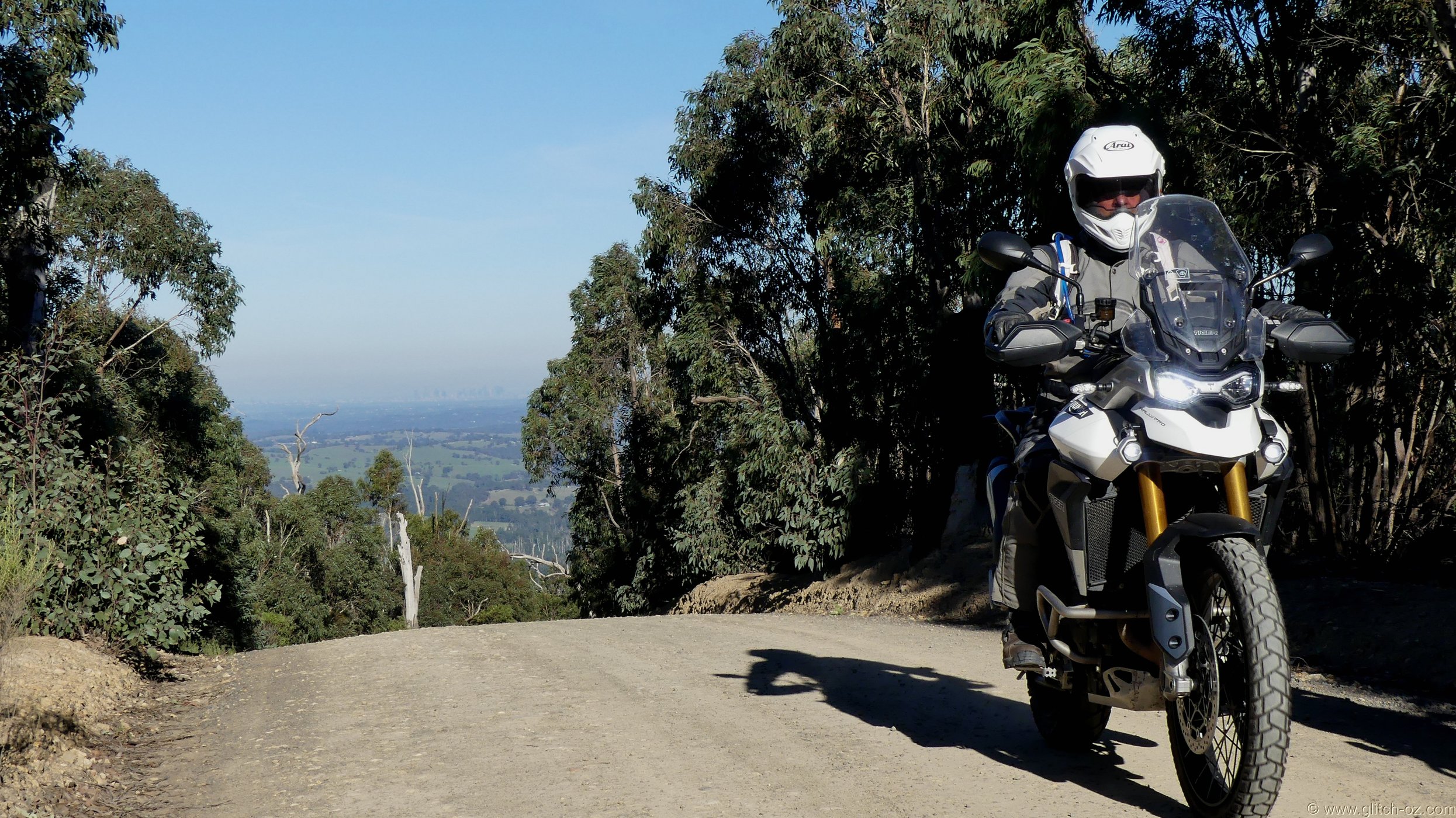 The climb into the bush at Hazeldene turned out fairly corrugated, then smooth sailing at a good clip past #1Camp. A glimpse between the trees showed a blanket of "cottonwool" in the valleys, Murchison Gap was right on the edge with the wispy cloud chasing through the road cutting.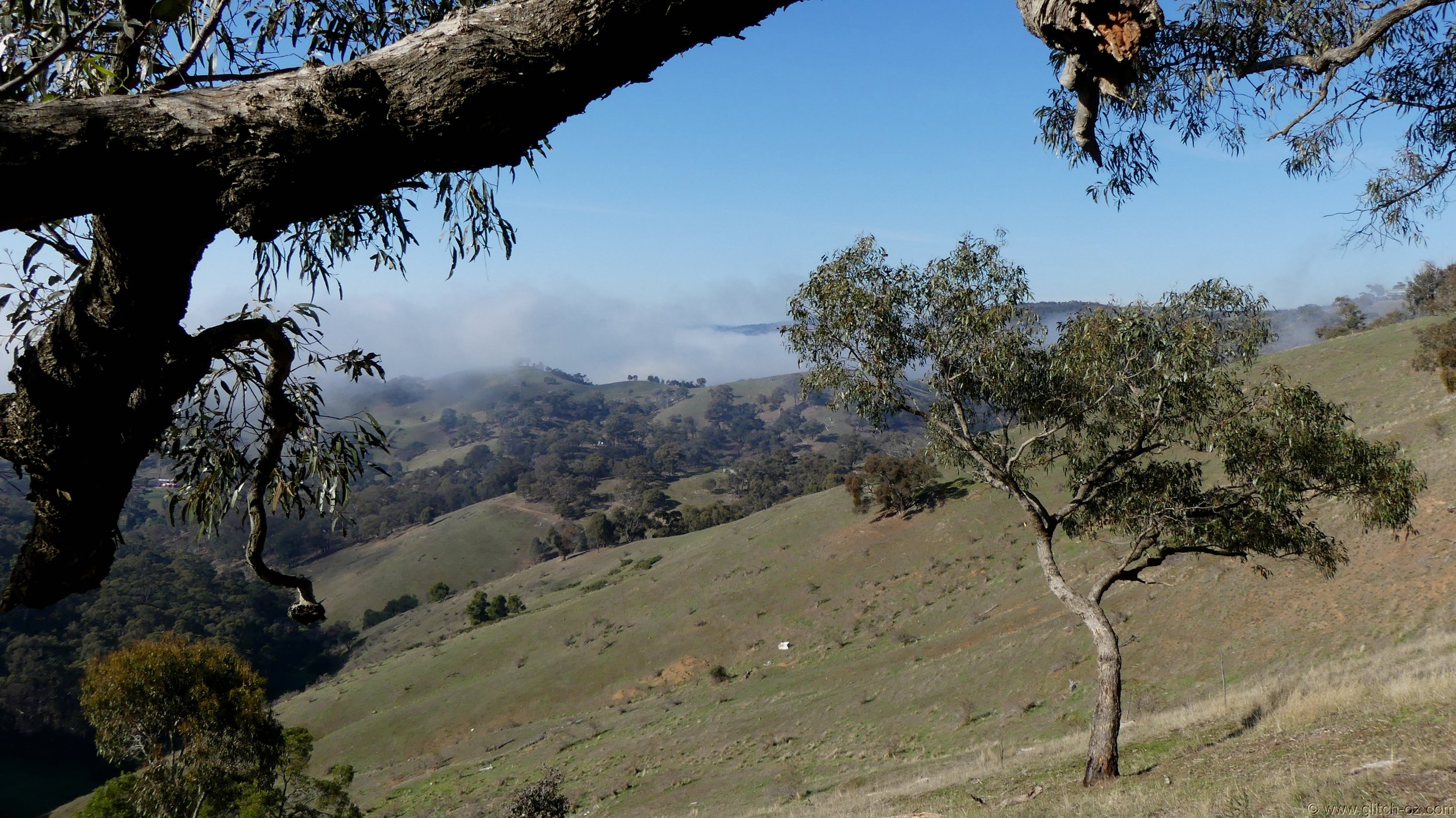 Into the muck at Strath Creek and along Parrot Creek the hands nearly fell off the bars, the wet fog at just about freezing temps found its way into every nook+cranny.
Warming up the "Kerrisdale Flyer"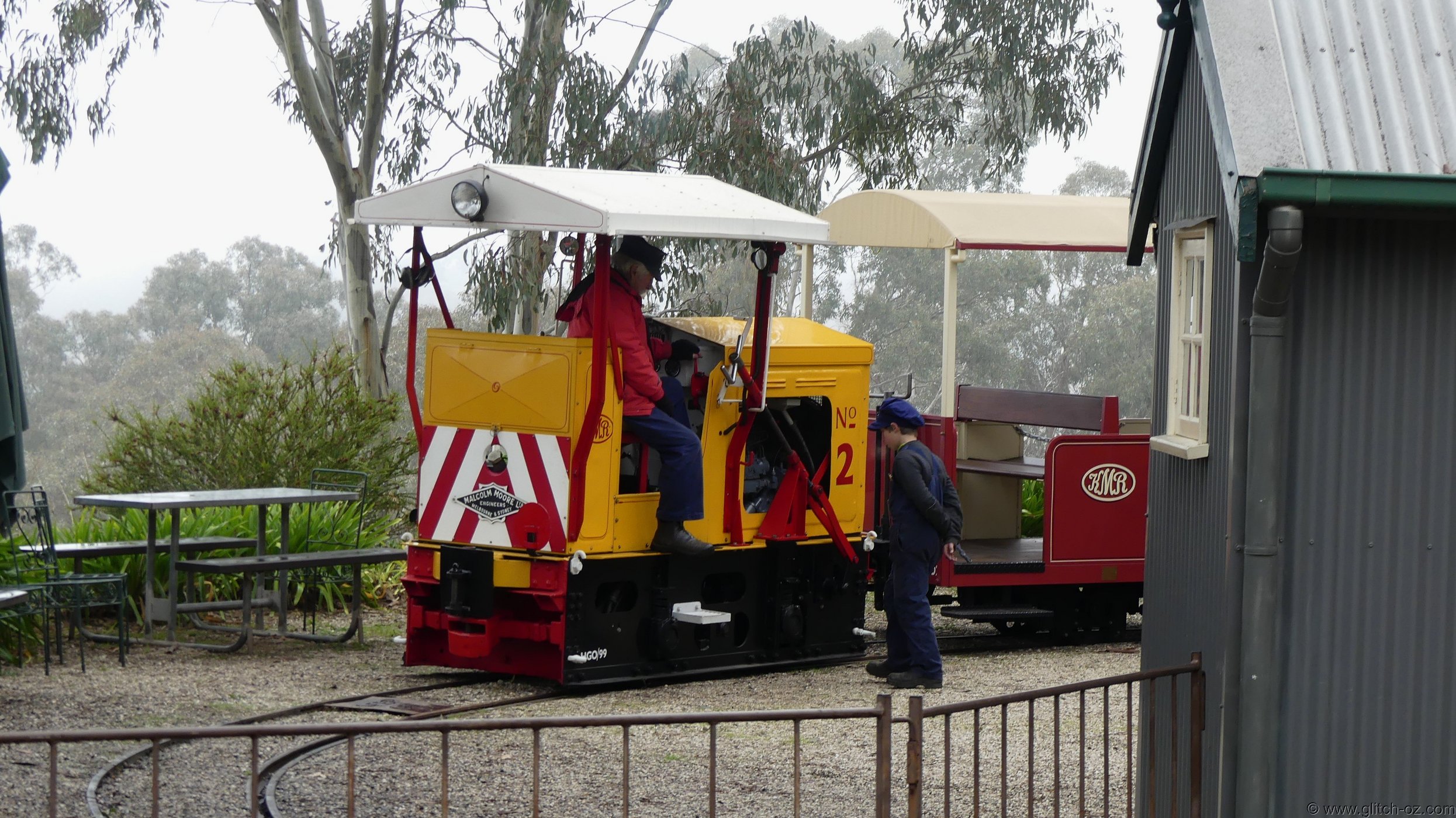 The "Mini-Willos" didn't need much convincing to climb into the captains'-seat,
Playing trains at a grand scale.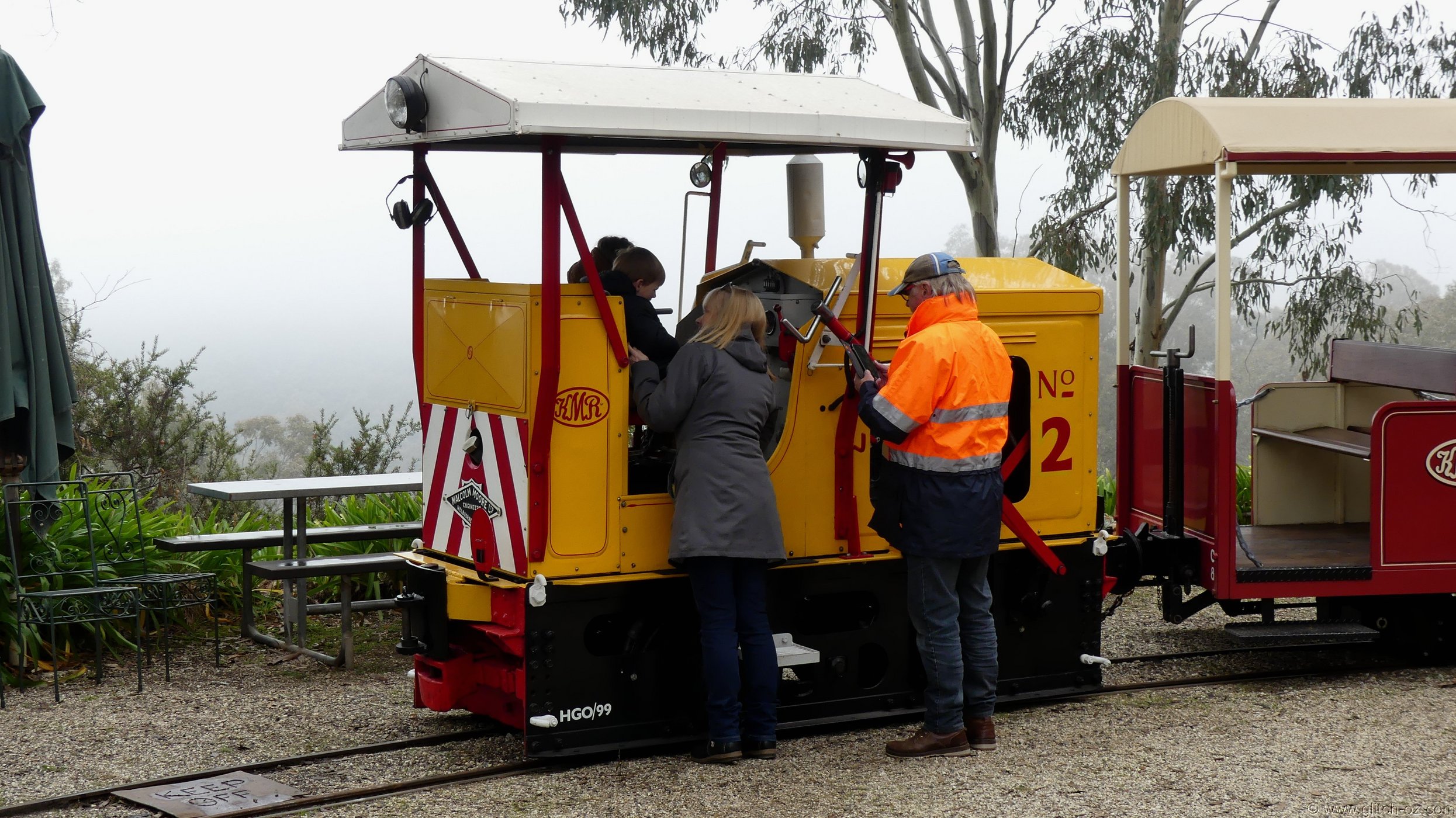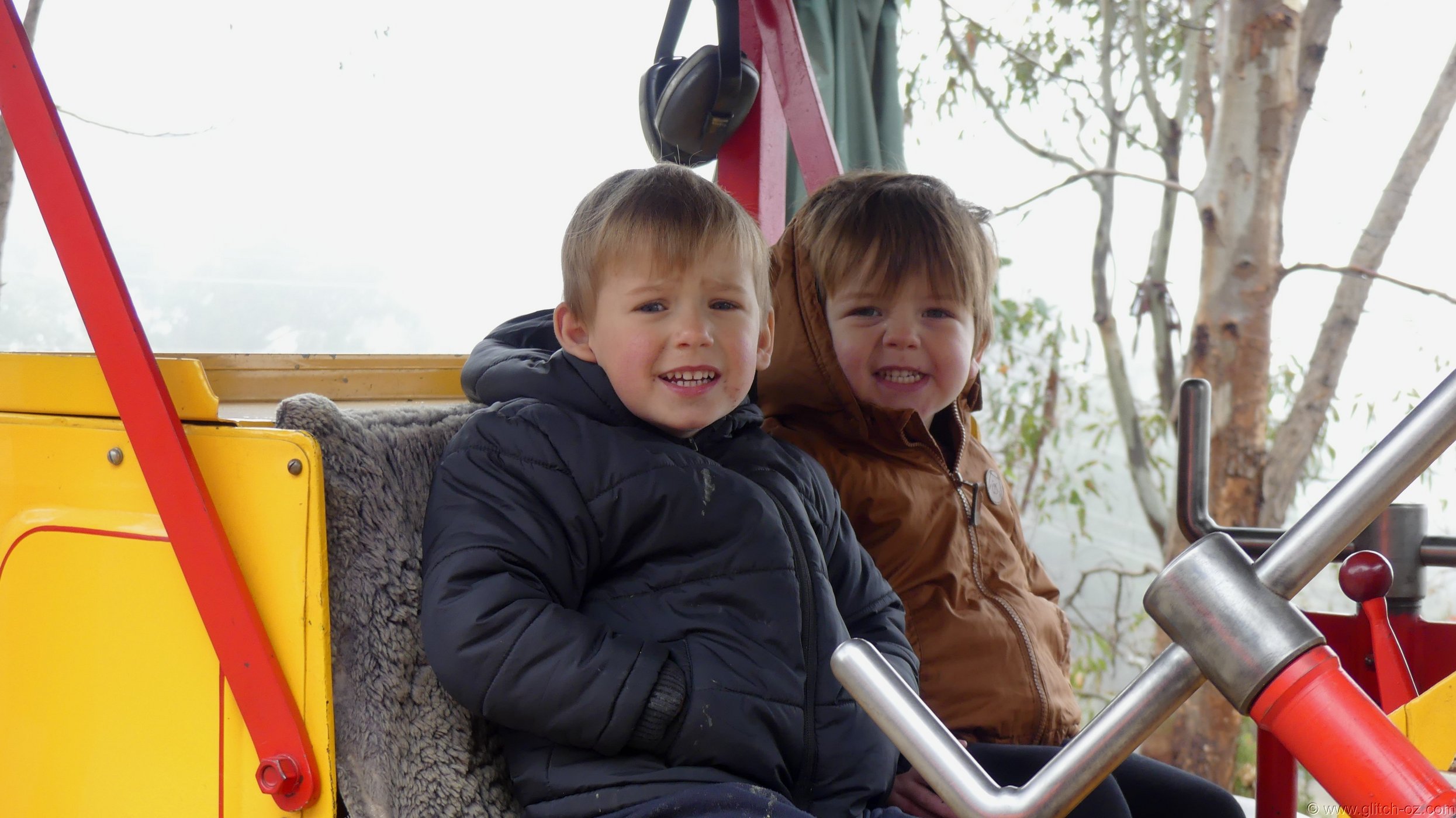 The wonderful world of steam machinery, I just wished they'd had a leak to warm those still-numb fingers.